Would you like to know what makes MJ a living legend?
There are few individuals who have had as much impact on their sport as Michael Jordan. He single-handedly took the Chicago Bulls team to a whole new level, and more broadly, he put the game of basketball on the map.
Michael Jordan came from a modest family and grew up in the southern United States. He became passionate about basketball at a very young age, and that passion never left him. Although his temperament was rather reserved at first, he developed a real strength of character thanks to basketball. Through hard work and sacrifice, he conquered the world and revolutionized the sports industry.
What made him different from the others? Why is he the only one to have reached such heights?
You'll get the answer right away in this mind map that gives you the 23 reasons why MJ or the Bulls were successful: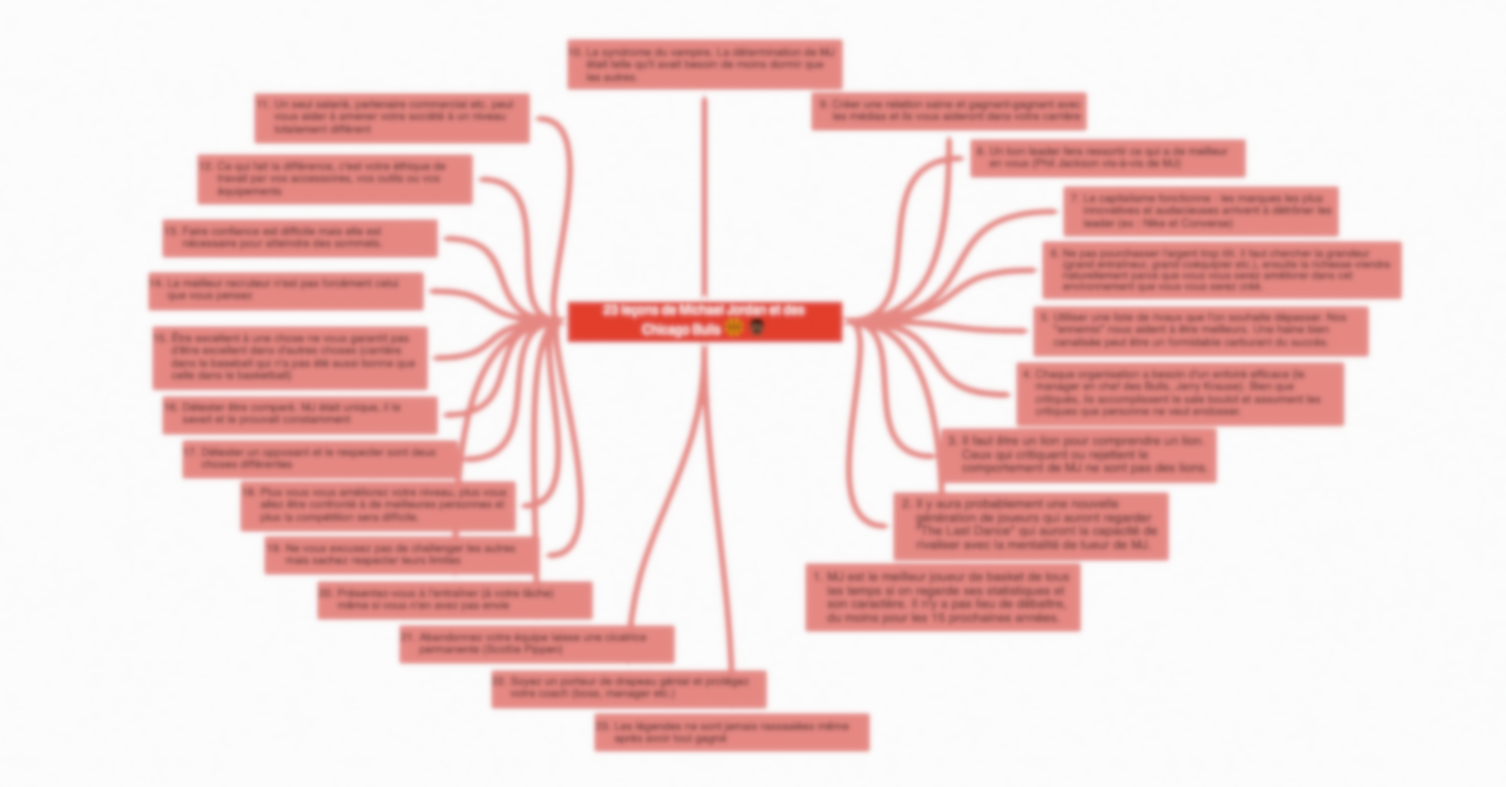 If not, you can always watch the video and get the answer in half an hour: